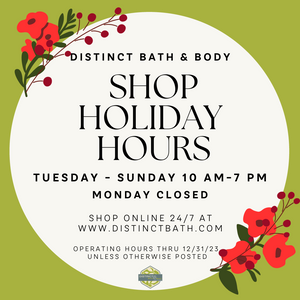 OPEN EXTENDED HOURS THIS HOLIDAY SEASON
We're here to make your holiday shopping experience easier - either at our store during our extended opening holiday hours or online 24/7.
2023 four bar soap gift set available now while supplies last
Made by hand in small batches, these special scents are specially curated for this holiday season.
2023 Holiday Four Bar Gift Set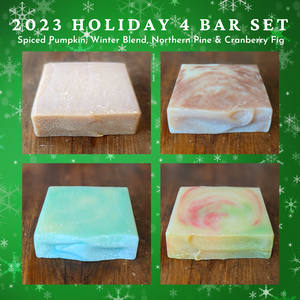 One Click Gifts They will Love Personalized Favors & Gifts - perfect for the holidays
Need a unique favor or gift for special events/parties/occasions, or to thank special groups of people like employees, clients, teachers, etc? We can help. Choose a scent, add a message and we take care of the rest. Contact us for details.
Learn More About Custom Favors & Gifts for your next occasion
Thanks for the Memories
Thanks to our community and loyal customers for encouraging and supporting us throughout these 10 years, even the challenging COVID lockdown times. We're one of the few small shops that survived because everyone stood by us and we couldn't be more grateful. Here's to many more years of us serving you!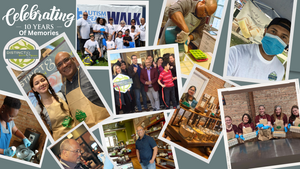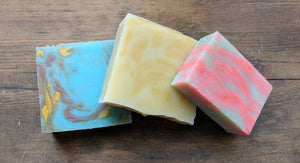 Made in Small Batches with Big LOVE
Distinct Bath and Body specializes in artisan created, small-batch handcrafted soaps and bath products. The products we make and those we carry are good for the skin and have a low environmental impact, using natural and locally sourced, plant-based ingredients and oils. We also carry grooming and shaving supplies, bath accessories and home fragrances.
We are a small, minority-owned and operated family business that puts its heart into every product we make.  Our goal is to create aesthetically pleasing, worry-free products that clean and nourish naturally for you.